Food, Drinks & Shenanigans.
Late night food, great beer and delicious wine in the heart of Helsinki.
Mon closed
Tue-Thu 16-02
Fri-Sat 16-04
Sun closed
Tue-Thu 16-23
Fri-Sat 17-late
Since summer 2021, Pub Ludvig has been delighted to offer tapas inspired by Spain and summer, as El Cocinero pop-up joined Pub Ludvig. El Cocinero is a pop-up kitchen by chef Matti Romppanen, who brings you Mediterranean flavours and takes you to sunny beaches and hot alleys of the south. It's a follow-up to El Cocinero pop-up that took place between February and March in 2021 at Muru Viinibaari right in the center of Helsinki.
Romppanen has made a long career in world's top restaurants and he has e.g. worked as chef at Luomo and Chez Dominique. He fell in love with Spanish food while living in Barcelona, where he ran a Scandinavian restaurant called Routa between 2008 and 2011.
In 2015 Romppanen founded Soil Wine Room restaurant, which focused on classic tapas and wines and was met with great success. The restaurant became famous for Spanish atmosphere and the most tasty tapas in town, and some of these delicious classics have found their way to Pub Ludvig as well.
El Cocinero serves you delicious tapas from Wednesday to Saturday indoors and on our cosy terrace starting at 4 pm. During other times Pub Ludvig offers smaller selection as an All Day bar menu.
El Cocinero welcomes you to treat yourself at Pub Ludvig!
We have no published events at the moment.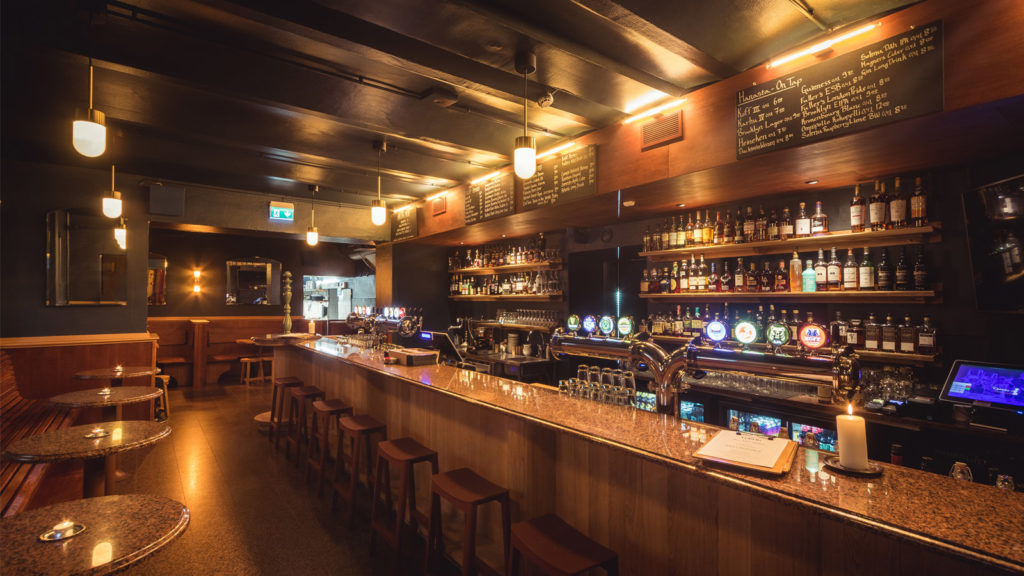 Ludvig is a public house restaurant that opened its doors in fall 2019 in the corner of Korkeavuorenkatu and Ludviginkatu. Ludvig indulges its customers with delicious pub food, a wide range of beers, interesting wines, and high quality distillments with a dedicated room reserved for them. You can also reserve the whole restaurant for a private event –  contact us for more information.
Ludvig is located in the heart of Helsinki in the basement of a K.A. Wrede designed Neo-Reneissance building built in 1885. The name Ludvig pays homage to historic Helsinki and its makers, yet at the same being an exciting and atmospheric public house that honours the city's tavern culture.
The oasis in the city, our beautiful inner court patio invites you to enjoy summer. This year we will show sports evens on a big screen, followed by live music later this summer. 
Our cozy cabinet is ideal for many different events, such as enjoying a private dinner with elegant wines. Please note that food needs to be reserved in advance.
Tell us your wishes and we will be happy to plan food and drink service for your event.